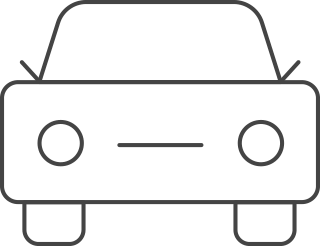 Or, in other words: the easy way to purchase a used car for yourself and your family
​
At a glance
Obtain up to 60% financing on a used car, with a variable interest rate loan.
Loan period: up to 5 years (60 months). You can also take out a used car loan that is secured by a lien on a car you already own.
Who can benefit from a used car loan?
Anyone who is interested in purchasing a used car and needs a loan with convenient terms.

Those with a specific loan amount in mind: you can request any amount, ranging from a few thousand shekels up to 60% of the used car's value – it's easy, convenient, and flexible.

 

People who want to choose the loan's duration: you get the money you need immediately – and can then repay it over one, two, or even up to five years, whichever suits you best.

People interested in the option to reduce their monthly loan payments. How does it work? You can opt to pay for a certain percentage of the car's value (up to 35%) at the end of the loan period. This will make your monthly payments lower and more convenient, with the loan balance being repaid in a single installment when the loan period is up.
You may also get a loan secured by a lien on your existing car
What are the advantages of a used car loan?
Especially attractive interest rate.

It's a flexible loan custom-tailored to your personal needs: even if you take out a loan for several years, you can choose to repay it in full (full repayment) or in part (partial repayment) at any time, without incurring a penalty.
That's not all: you can also decide to use the balance of the loan for the purchase of another car.

You are in charge of deciding what is appropriate and convenient for you.
This does not constitute an offer to provide credit. Any extension of creditis subject to bank approval, based on the bank terms and policies in effect at that time. Failure to comply with loan repayment may result in interest on arrears and repossession procedures.
Contact
us
Please fill in your details and we will contact you shortly*