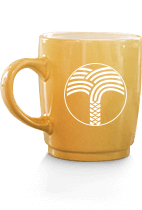 Bank of Jerusalem is committed to providing professional service while addressing customer needs with transparency and integrity. Our bankers will provide you with all the truly important information in a clear and convenient way.
Having trouble? We're here for you!
Bank of Jerusalem does its best to provide quick and efficient service to the satisfaction of our customers, as well as those who apply to the Bank for information and service. If you have encountered a problem and want to file a complaint or if you just want to say thanks – we're here for you. The Bank's Public Complaints Unit handles customer inquiries on all matters related to the relationship between the Bank and the customer. Please note that we do not process requests for transactions and account information. Such requests should be sent to the branch where your account is managed and/or to the Bank's Call Center at *5727.
How to contact us:
You can contact us in one of the following ways:
Secured online form(Hebrew): Fill the required details in the online form and send it to the Public Inquiries Unit. For a complaint form click here; for a compliment form click here.
Mail delivery: To Bank of Jerusalem Ltd. Public Complaints Unit, 2 HaNegev St., P.O.B.1076, Airport City 70100. 

Click here To

download a request
By fax: Public Inquiries Unit fax number: 076-8096039. 

Click here To

download a request
What should an application include?
In every application we will ask you to specify all the details that are known to you, and attach documents that support your submission, so that we can shorten the process of examining and handling your claim. If the application is related to an account at the Bank of Jerusalem, we ask you to specify the account number and the branch where the account is managed.
Should you choose to contact us via a representative, such as a lawyer, an association, etc., they must attach a letter of authorization and/or a power of attorney signed by you.
Application handling
We undertake to review and examine every application received by our office and to provide a response. Each application is thoroughly and professionally examined by us. We act objectively and fairly, with a broad view of the overall picture, both of the customer and of the Bank.
Upon receipt of the application, we will confirm receipt and send you a notice of receipt.
Our response to each application will be explained in writing and sent to you within a period of time not exceeding 45 days from the date of receipt at the Public Inquiries Unit's offices. In the event that we need additional time to review your application, you will be notified in advance of any extension of response time.
Have you received a response that does not satisfy you? You can appeal to us or to the Bank of Israel Public Inquiries Unit, and attach our response to your inquiry.