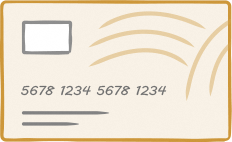 ​​Bank of Jerusalem offers its clients, and clients of other banks, the CAL credit card with very attractive terms - as well as lucrative financial rewards. Select the card that's right for you: Domestic, International Gold or Platinum.
Advantages of CAL credit card from Bank of Jerusalem:
 The credit card will be issued subject to the bank's discretion and to client compliance with criteria specified by the bank. The bank is not responsible for rewards provided by the card; only the credit card company is responsible for these rewards. Failure to comply with loan repayment may result in interest on arrears and repossession procedures.
Contact
us
Please fill in your details and we will contact you shortly*